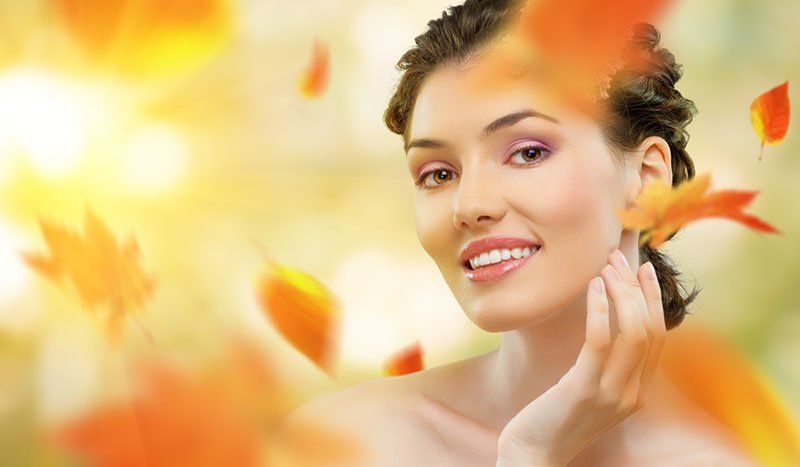 How To Get Glowing Skin In Autumn
November 15, 2019
Whichever part of the year, you need to remain with  healthy skin. What you can do is you can make necessary alterations according to the season in your skincare regimen. Let's see here some of the skincare regime offered by the skin specialist in Delhi.
Stay Active:
Not only your mind and body but also skin requires regular exercise. So getting out of bed during autumn and doing some exercise will be ideal.
Don't forget to bundle up:
The chilly and dry weather will cause harm to your skin. So it is ideal to shield yourself during autumn by wearing gloves and earmuffs as well as donning a hat and scarf is ideal.
Alter your skincare regimen:
Just like you will wear clothes for summer, it is also ideal to wear special clothes that will protect you from cold during autumn. It is also ideal to take the nourishing product for your face and body. You should pay the utmost care to your face as it is exposed to bad weather easily.
Start fresh by sloughing off old skin:
It is a time for a new season. Hence, it is ideal to start afresh. So slough off your old skin for new skin which is also smoother skin underneath. This system is ideal for making a habit especially when the season changes and it is generally good to exfoliate every week.
If you are looking for dewy and glowing skin, then it is beneficial to do a hydration treatment every week. Apply a generous amount of hydration lotion and the mask, leave it when you go to bed. The next day morning you will wake up for glowing skin.
This treatment is ideal for all four seasons. It is ideal to go for it during autumn and winter both carry cold conditions that inevitably leave your skin dry. Soak in the tub containing warm water and you can even add bath crystals to pamper yourself. You will get the much-needed relaxation at the end of a hectic day.
Along with autumn comes everybody's excitement i.e. holiday. Because they have to prepare they might tend to forget their skincare regime. The main idea is to protect the fragile protective barrier of your skin.
The basic principle of "You Are What You Eat:
Caring for inner skincare regime is also ideal as you need to take a healthy diet even during autumn. The chilly weather will dry your skin. Hence, it is essential to drink water and fluids as much as possible. Eat unsaturated rich foods like salmon and olive oil which will keep your body healthy.
If you are a novice and don't know how to maintain a healthy regime, then get in touch with a renowned skin specialist in Delhi. He or she will advise you on every aspect to be followed during autumn.